David Griffin, Senedd 2021 3rd List Candidate & Cardiff West Constituency Candidate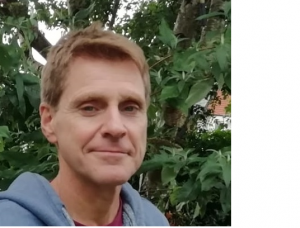 David joined the Green Party a few years ago inspired by his children who are actively engaged with the youth climate strike movement. David was the Green Party candidate for Cardiff West in the 2019 General Election and also stood in a Cardiff Council by-election earlier in 2019.
David said, 'The Covid crisis has shown us that large interventions are possible once a government recognises a crisis is real, and that a society isn't resilient unless everyone has a secure basic income to fall back on in times of severe disruption. But in the post COVID19 slowdown, these messages could easily be forgotten as the big political parties return to their normal behaviour, neglecting the climate emergency and social justice in favour of an outsized focus on economic growth.
'We have a real chance to add a Green voice to the Senedd, and keep the most important long term issues front and centre, and to make sure the Welsh Government lives up to the promise it has made to Future Generations.'