Anthony Slaughter Senedd 1st List Candidate and Vale of Glamorgan Constituency Candidate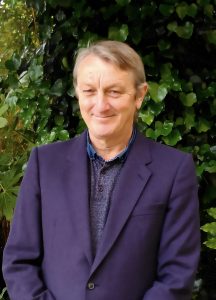 Anthony has been Leader of Wales Green Party since 2018 and has previously served two terms as Deputy. Anthony has lived in the Vale of Glamorgan for 16 years and has extensive experience of campaigning for environmental and social justice. He has been a candidate for elections at every level of government and his work has significantly grown the party's vote share and visibility across the region.
Anthony said, 'This election is taking place in challenging times. Growing awareness of the urgency of the Climate Emergency together with the global Covid pandemic, which has exposed the serious structural flaws in our society, highlight the damaging failure of 'Business as Usual' politics.
'This is why our radical Green voice is so crucial. Our vision of a just, sustainable society is truly transformative, it is the change the planet and our communities are crying out for. Next year is our opportunity to get our Green message heard across the country and get the elected Green representation that Wales so desperately needs.'